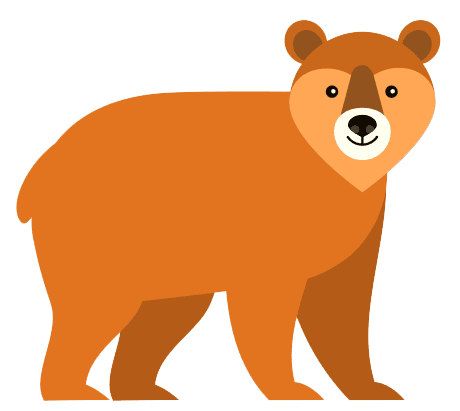 ScanAgile23 takes place on March 28 and 29, 2023, at Paasitorni in Helsinki
The two-day conference features international keynote speakers, inspiring talks, and hands-on workshops. With three tracks and workshops, participants can interact with speakers and members of the Agile community.
Businesses and society alike rely on agile communities more than ever to remain competitive. Hence, ScanAgile23 will bring together Agile Leaders, Agile Coaches, DevOps, Scrum Masters, Product Owners, Product Managers, Transformation Experts, RTE, Solutions Architects, Thought Leaders, and many other professionals familiar with or newly introduced to agility to connect and share with Agilists.
So, if you are serious about making your workplace more agile, ask your manager to attend ScanAgile23. Better yet, have your entire team attend. Remember to give every change agent in the house a ticket and convince your customers to join you.
Together, let's make something amazing!
ScanAgile 2019 is taking place March 13th – 14th at the Clarion Hotel in Helsinki Finland.
Changes may apply.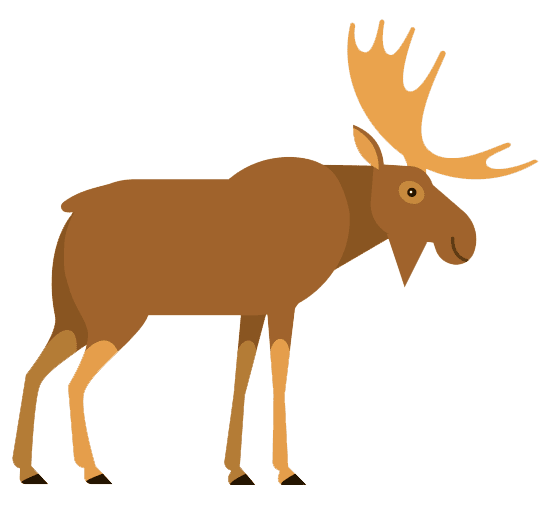 Registration and Breakfast
Opening from Agile Finland
Signature Sponsor Opening Words
Complexitools
How to circumnavigate burocratization and avoid the centralization trap.
Coffee break – Lightning Talk Stage
10:20 – 10:25 Minna Janhonen – Deal with complexity, be resilient! – Nitor
10:35 – 10:40 Peter Tennekes – Project Navigation Game: Unboxing the unknown. – Futurice
Nonstop coaching for ScanAgile guests – powered by volunteer coaches from the Finnish agile community
Do you have a small problem at your work or business you've had a hard time breaking down? Come to the Coaches' Corner to get help! In the 45 minute quick session a professional agile coach will help you find new perspectives and move towards the solution.
Book your appointment or find a free coach at the Coaches' Corner stand.
The Coaches' Corner is powered by volunteer coaches from the Finnish agile community.
Symptoms of well functioning teams
Can you predict which teams will work well together? What can we learn from looking at well functioning teams? A completely experience-based, totally non-scientific approach to great teams!
Making change happen, without a leadership job title
Bringing in change into a project or an organisation when you don't have a leadership job title, which people usually respond to, can be difficult. You may find that people respond to titles and unsurprisingly, aren't excited about change – even when it can make their lives easier. But initially, they don't know that.
I'd like to share my experiences on bringing in change to a project, where my title was only "Agile Tester". But after a few months, I started to make change happen, first but getting people in my team to stop doing test cases, and start trying out Structured Exploratory Testing, second by delivering workshops so people can learn new skills and encouraging others to deliver workshops and lastly, by helping create an atmosphere of open dialogue where ideas and people's opinions are heard and acknowledged. No fancy job title needed.
By the end of this talk, I hope to encourage you, to take action towards making things better on your project. You don't need to be a manager or someone with a fancy title to make things better in your project. YOU can make it happen.
Tatiana Kolesnikova & Arvid Torset
What to Build First: Goal-Oriented MVP
What to build first? We ask this question when we configure both a brand new product or a new set of functionality in an existing one. How to define what is in and what is out? How not to miss something important? How to leave emotions and company politics out of MVP equation?
Goal-oriented MVP is a methodology that joins principles of lean business model, human-oriented design and agile development. It covers the whole process step by step: from initial vision all the way to mockups and detailed plan of the first release. The approach we suggest is elegant, scientific and proven by practice. It ensures that the release is really minimal, but at the same time complete and helps to solve user problems and reach business goals.
What we suggest is not a strict framework, but a set of flexible techniques that are applicable in different projects with different stakeholders and team composition. We focus on team collaboration but we do not try to make everyone a designer. Instead we show how to include different people at the right time so that we are building a product together, but still everyone is doing their own job.
The participants will learn:
• How to decide what is really necessary to build in the first version of the product and what should wait until stage two;
• How to make this first version as small as it can be and send it to the market as early as possible;
• How to proceed from the overall vision all the way to well structured Agile sprints.
How to be the New Guy and Lead Change in a Team
So, you're the new person in the team? How do you quickly build rapport? How do you quickly establish credibility? How can you lead effective change for a better tomorrow? In this high energy chat, Amber Vanderburg discusses practical applications that you can use as the new leader in a team through applied research, case studies, and witty tales as the only female, only American, and only blonde Academy football coach for the PSG Football Academy in Bangalore, India. Working within diverse and international dynamics, Amber will share her experiences along with best practical applications for attendees to effectively lead change as the new person.
Coffee break – Lightning Talk Stage
15:20 – 15:25 Juhana Huotarinen – Why do we think that approaches designed for software development should change the way organizations are designed and managed? – Gofore
15:35 – 15:40 Toni Kopra – Agile journey at OP – Join us! – OP
Leading with/in tension
Movement and drive comes from tension. Tensions come from differences. We need more tension if we want to move farther and faster, go where we haven't gone before.
Everything changes. We change where we are going, what we are doing, how we are working, and the only thing we can rely on are relationships – the people who share the journey with us.
In our relationships, we prefer harmony to tension. We want to work with people we like, people like us. Unfortunately, that leads to mediocrity and boredom.
How do we make a difference with intention? How do lead with or in tension? How can we square the circle of working in strong relationships with people whom (or whose perspective) we don't like?
In this talk, you'll reflect on and decide how you want to show up and make progress – or lead towards progress – in these difficult and ambiguous times.
Closing words from Agile Finland
Evening Party sponsored by Agile Finland
Food and drinks at G18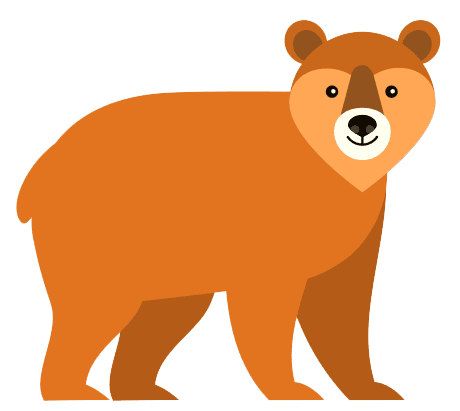 Registration and Breakfast
Opening from Agile Finland
Signature Sponsor Opening Words
DataOps as a way of removing roadblocks to success?
In 2019, data in different forms is on the minds of many developers. Like every market disruption, data informed development requires companies to shift perspectives to new ways of working, with different tools and processes.
Today, a superb digital experience is a standard. DevOps and agility is a must-have to reduce time-to-market and increase collaboration. Data has quickly become the third must have in developing scalable digital products to global consumer markets.
By using examples from mobile games development, I will discuss how to evolve into data-insight driven organisation. What are the necessary steps to efficiently collect and use small and big in digital product development and why should you care.
Coffee break – Lightning Talk Stage
10:20 – 10:25 Jani Vesterinen – Agile is a value driven approach – What is Value and what does it need to be useful for the business. Solita
10:35 – 10:40 Jarkko Kailanto – Manifesto for Flexible Agile Transformation. – Reaktor
Nonstop coaching for ScanAgile guests – powered by volunteer coaches from the Finnish agile community
Do you have a small problem at your work or business you've had a hard time breaking down? Come to the Coaches' Corner to get help! In the 45 minute quick session a professional agile coach will help you find new perspectives and move towards the solution.
Book your appointment or find a free coach at the Coaches' Corner stand.
The Coaches' Corner is powered by volunteer coaches from the Finnish agile community.
Agile Dreamteam: Lateral Leadership & OKRs
In agile cross-functional environments, classic top-down leadership is being replaced by new decision-making and leadership models. In most cases, the leadership is handed over to the team member who is considered an expert in the area affected by the decision. Since there are no "Vorgesetzte" in this structure (German word for supervisor. Literally translated: Someone who has been placed in front of you), no team member can withdraw to a (hierarchical) position or refer to it. All are equal. Although the teams work autonomously and self-organized and are all equally responsible for achieving the common goals, it can be observed that in most cases the measures and analysis of outcomes is driven by one person in the team. However, this can lead to ambiguities and misunderstandings within the team: There is an asymmetry of information regarding the goals to be achieved and the status of goal achievement. Especially in agile networks, however, there must be a direction which everyone is heading to. OKRs help here to a certain extent, since an alignment in the team is created by defining and communicating the objectives and key results together. However, the more comprehensively a topic is developed, the more detailed questions arise to which OKRs cannot provide answers. As a framework for goal management, they are located at a completely different flight level than implementation details. In order to achieve the objectives, however, decisions must also be made on a daily basis at the implementation level. But who takes the lead? Lateral leadership is needed to ensure that the entire team focuses on the same goal. Every expert must be able to captivate the colleagues thematically and convince them. Pure specialist knowledge is not enough for this. Leadership without authority places high demands on the individual soft skills of all team members: empathy, communication and conflict skills. In order to be able to discuss a decision openly without dictating, strong and mutual trust is required. In my talk I will show why OKRs and Lateral Leadership can be practiced independently of each other, but only together unleash their full power.
Enterprise-wide Agile: case examples of large organizations going agile across whole of Business and IT
Your Agile IT teams complain how the rest of the business is too slow and bureaucratic. And the business side sees the IT teams as fast, but not really focussing on customer value. Sounds familiar? In my presentation I will share examples of large (5000+ employees) companies that have moved beyond Agile in IT to Enterprise Agile. These companies apply agility and self-management across the whole organization: combined BizDevOps squads for customer journeys and products, self-managing teams in contact centres, flow-to-work pools in support functions, squads in B2B sales and service, retail shops without managers and so on. Also in focus is the "stable backbone" needed to support these teams – how these companies transformed their governance, budgeting, people model, culture etc. to enable agile at scale. Key questions answered – How to apply agile in different parts of the business? – How to transform a large traditional company into agile across structure, processes, people & culture and technology? – How does the journey look like in practice? Cases include Spark New Zealand (telco), a large Australian bank, another large telco and numerous other companies on the journey.
Teaching old dogs new tricks. Preparing the ground before Agile can help
I help organisations of all sizes to improve performance. Sometimes the business outcomes can be improved by using Agile practices and principles. These are useful, but not sufficient. If it were easy, we would all be Agile already. Usually something else needs to happen before we can get the full benefits from Agile. How do you help the top management to set focus, create clarity around strategy, alignment in the organisation and to step back from the Agile way of working? I will share the tools and methods I use for helping companies set strategy and to execute it. (E.g. Wardley mapping, start-up canvases, KT strategy process, Cynefin etc.)
Some agenda items: 
First rule of Agile club is we do not talk about Agile. If you want to influence major business decisions, you have to speak in the language of money.
Understanding your competitive landscape and internal context.
Formulating and executing strategy. – Critical issues of strategy execution: competencies, compensation, processes, and organisational structure.
Understanding principles to evolve local practices.
Practical agile on all levels of organisation
What do you do when teams in your organisation are agile, but the organisation itself is not? In this talk we'll discuss some practical approaches to guiding your organisation towards a more agile and customer-centred future. Applying an agile mindset and principles will help you create better products and service, and win the war for talent.
Workshop (13:30 – 15:15)
Kylie Yearsley & John Le Drew
Clownban
"My only complaint is that my cheeks hurt from laughing too much." Clownban workshop attendee.
Learning should be fun. And so should teaching.
Join us for something a little bit different. How do use kanban to build and market test a product? Using your own hands and creativity, this highly interactive workshop will see you build and market test a product that is fun for all the family. We will be building and collaborating in a multiple team setting to bring ideas to life, and use customer feedback to test and learn using kanban to bring visualisation and focus across complicated dependencies as we build and deploy an integrated product.
This workshop is suited to those who have little to no knowledge of kanban AND for those looking for a fun and new way to teach Kanban. We invite you to participate and plagiarise at will. We will share the pack and train the trainer note to anyone interested following the session.
Brain-based coaching: bring your people skills to the next level
Why should we be interested about the brain? And why coaching?
Our brains have evolved over millions of years for a very different environment than our current world. By default, we are not at our best in thinking clearly and in collaborating with others when we are under pressure. To make matters worse, under pressure we are unable to notice we might be acting in dysfunctional ways. The good news: seemingly small changes can have a surprisingly large positive effect. A coaching approach in problem solving is one effective way forward.
Join us to explore further how we can tap on the strengths and avoid the pitfalls of this fascinating 1,5 kg gelatinous blob we call the brain.
3 Retrospectives to try out
Learn three basic retrospectives to spice up your retros. We will cover speed dating, three little pigs and one method for futurospective. All of these methods are excellent and suited for different kind of situations.
Are you ready for the third wave?
Organizations are striving to use Agile to unlock customer value and competitive advantage all over the world. While scaling frameworks and adoption of Agile practices are important, on their own they are not enough. In order to become Agile as a business, you must look beyond these to the next wave of agility. SolutionsIQ has been working in the Agile transformation business for over 20 years. Hear how we've helped our clients outlearn their competition by looking at all the elements of their business environment and unifying them into a single holistic transformation, and then guiding them along a proven path to successful outcomes.
Dammit, get together and get the job done!
After organisations adopt Agile, they start facing new challenges related to running agile projects and coordinating multiple agile teams. Even if mechanisms to coordinate agile teams are in place, organisations face problems and bottlenecks that can't be resolved by Scrum of Scrums or similar practices.
In our presentation we will share how we have successfully addressed this issue. We evolved our co-working practices in special events several times during development projects. Our ideas were based on the principles described in the Agile Manifesto and the hackathon events.
The audience will learn that agile principles can be applied to other areas than just software development; how to have an effective cross-team co-working event with selected representatives of the teams in order to deliver more value in shorter time; they will learn a useful tool for their agile scrum master's/facilitator's/project manager's toolbox with do's and dont's.
Coffee break – Lightning Talk Stage
15:20 – 15:25 Matti Kiviluoto – The forgotten part of Scrum: Sales. – Siili
15:35 – 15:40 Niklas Kari – The role of tools in large-scale agile transformation. – Nektion
The Responsibility Process: Unlocking Your Natural Ability to Live and Lead with Power
You are more powerful and able than you usually give yourself credit for. That's what The Responsibility Process shows.
The Responsibility Process is a natural pattern in our minds (discovered, documented, and perfected over the last 30 years). It shows how we stay stuck or grow to overcome challenges. It is a potent self-leadership tool for taking ownership. You can put it to use to claim the freedom, choice, and power you deserve.
Leaders and coaches worldwide find The Responsibility Process priceless in their own life and work, and in building powerful teams, leaders, and cultures. This keynote promises breakthrough information and inspiration for all.
Closing words from Agile Finland
Afterwork at Huutokonttorin Kanttiini