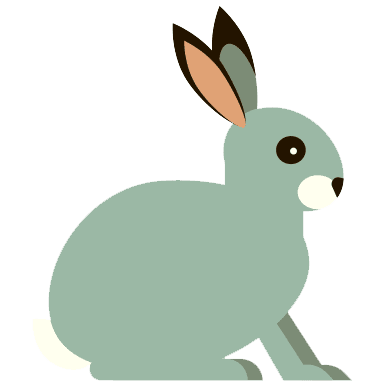 2023 Conference Participants
As ScanAgile23 approaches
, here's what you need to know
Where and when is it scheduled?
The two-day conference will take place on March 28 and 29, 2023 from 8:00 am.
Conference participants will gather in Siltasaari's historic Helsinki Congress Paasitorni, close to Helsinki's centre.
The stunning waterside Art Nouveau building once served as The Helsinki Worker's House.
In what spaces will ScanAgile23 be held?
There are six forest animals in the ScanAgile23 brand visuals: fox, squirrel, bear, moose, rabbit, and raccoon. It may have surprised you to learn that the Program 2023 includes the following names: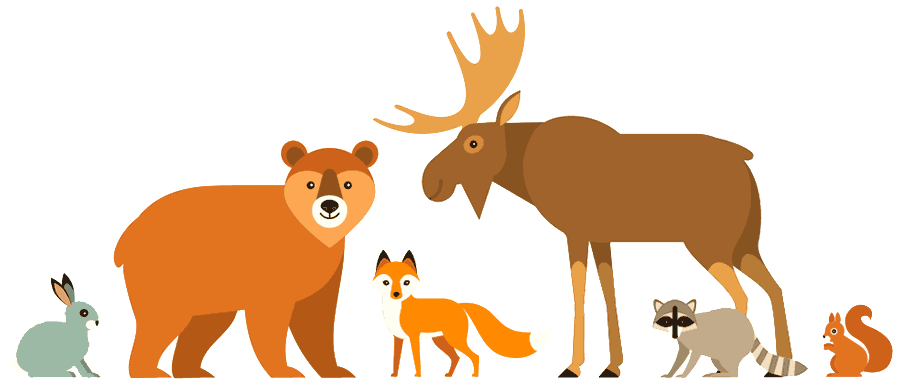 Forest Animals
Featured in ScanAgile23 are six animals from the Forest. Finland takes pride in its natural environment and the proximity of  Helsinki to forest reserves – as an aside, here's what they sound like in Finnish language:
🐇 Rabbit means Jänis; 🐻 Bear, Karhu; 🦊 Fox, Kettu; 🦌 Moose, Hirvi; 🦝 Racoon, Pesukarhu; 🐿 Squirrel, Orava; and 🌳 Forest means Metsä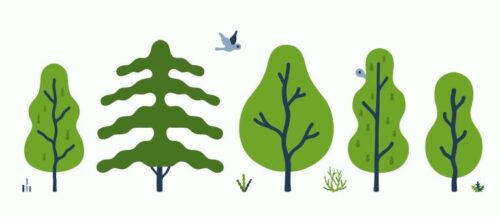 Forest
The Juhlasalli/Congress Hall takes the name Forest, the venue for the big opening, Talks by keynote speakers and conference speakers, including a moment for the thesis award winners and sponsors corner.
Fox
Siltasaari Hall is Fox, the venue for Talks by conference speakers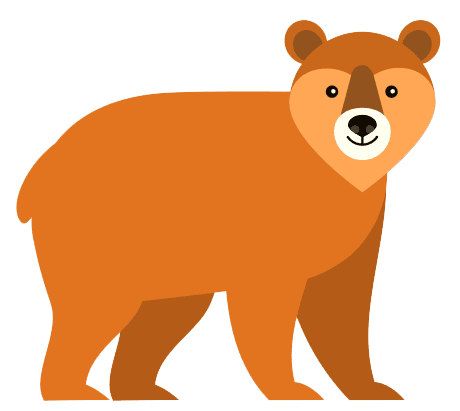 Bear
Karl Lindahl is Bear, the venue for Talks by conference speakers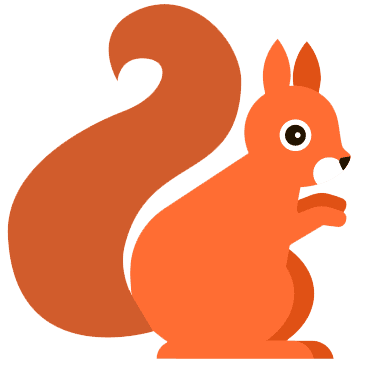 Squirrel
Juho Rissanen is Squirrel, a place for Workshops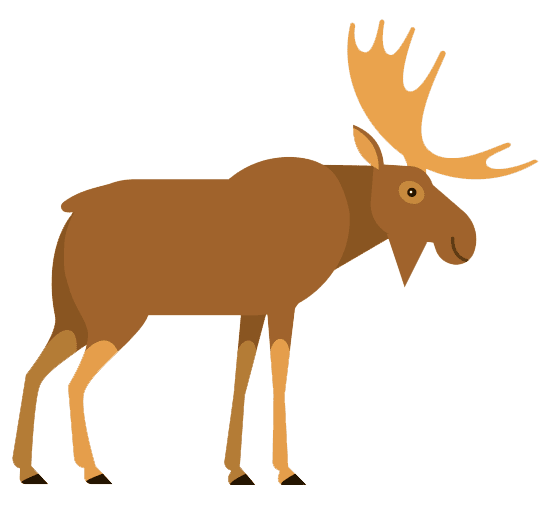 Moose
Tarja Halonen is Moose, a place for Workshops.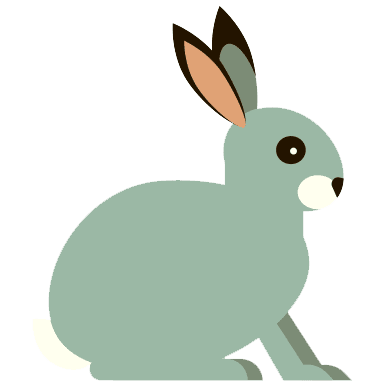 Rabbit
Matti Paasivuori is Rabbit, exclusively for keynote speakers and conference speakers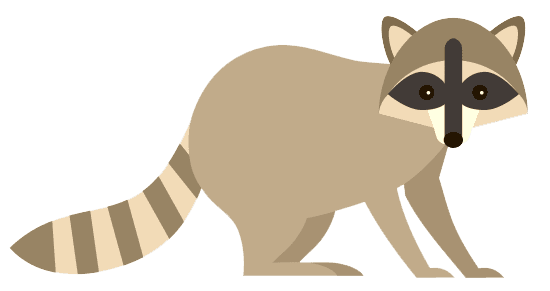 Raccoon
Lampiö/Foyer is Raccoon, 'Organisers Corner', designed as a living room offering a relaxed yet cosy setting suitable for mingling, connecting, sharing, and laughing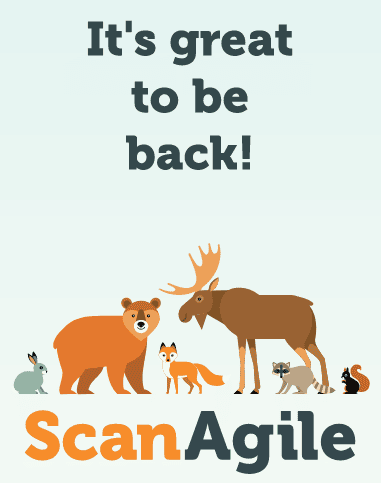 Info Desk
Info Desk, to register and pick up your badge. Opens at 8:00 am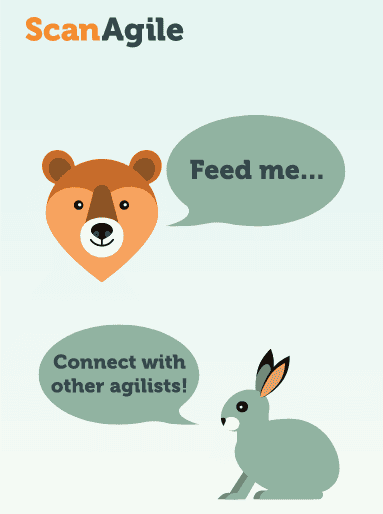 Restaurant Paasi
Restaurant Paasi is a venue for:
Breakfast is served both conference days between 8:00 and 9:00.
Lunch

 

is served

 

on March 28 between 12:15 and 13:30 and on March 29 between 12:00 and 13:15.

Conference

 Party on March 28 begins at 17:30 and ends at 22:00.
Note that at breakfast and lunch time besides ScanAgile23 people, others will also dine at Restaurant Paasi. The Conference Party time is exclusively booked for ScanAgile23.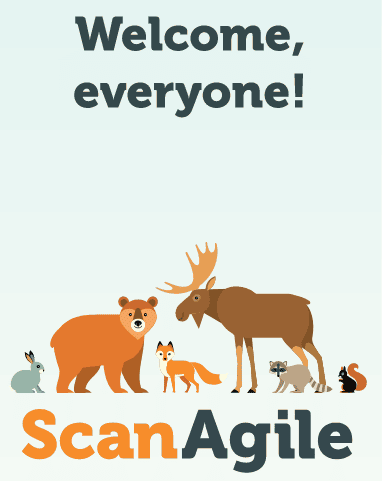 Quiet Room
Huippu/Rooftop Room is the Quiet Room
Helsinki, Finland: How do I get there?
A sea separates Finland from most of Europe, making it somewhat like a "big island". However, there are a few ways to get to Helsinki, Finland:
Accommodation: Where can I stay?
Paasitorni: How do I get to the venue?
You can take a direct train to Helsinki center from the airport. Public transportation in the area is operated by HSL. It is also possible to ride a city bike. From the city center, take the metro or tram to Hakaniemi.
Getting to the center from the airport is easy with trains, Finnair buses, or taxis. There might be fake taxis nowadays, so always use reliable taxi services like TaksiHelsinki and Lahitaksi. Uber and Bolt are also operating in Helsinki. Keep in mind that Helsinki taxis are very expensive.
All meals included: Do you have any dietary restrictions?
During long breaks, coffee and snacks will be available. At lunchtime, we use Restaurant Paasi. Buffet-style food awaits you, and we'll take care of your special dietary needs (vegetarian, vegan, glucose-free, etc.). The price of the conference ticket includes all meals.
What should you take with you?
So bring your best-self, because this is the perfect venue for connecting, exchanging ideas, learning and laughing together. Attending workshops might require a laptop, especially if you participate.
Where can I find the conference program?
Schedules can be found here. 
Workshop preparation: how should I prepare?
Choose a workshop from the program and find its room. Signup sheets will be hung near the entrance, where you can add your name if capacity allows. It is important to note that each workshop has a different capacity. In case someone drops out last-minute, you can still add your name to the waitlist if the spots are full. 
There are a limited number of seats for each workshop, so please choose accordingly. Moreover, we encourage you not to sign up for more than one or two workshops at a time, especially not two simultaneously, so everyone has an equal opportunity to attend. 
Conference Party
The conference party will take place at Restaurant Paasi located on the 2nd floor from 17:30 until 22:00. Be ready to have fun and connect with other agilists. There will be welcome greeting and drink, dj Hirzu playing your favorite songs and stand-up comedian.
Most importantly, when and how can I register?
Click here to register now. All conference days are available for registration. You will find the Info Desk near the venue entrance; however, all purchases must be made by clicking through the registration link.
To check-in to the event, make sure you have either the receipt or some kind of ID (for example if your ticket was invoiced) and you will get the event badge.
Finland: what do I need to know?
In addition to Finnish and Swedish, we also speak English. We've put together a short guide to Finnish in case you want to surprise the local.
| | |
| --- | --- |
| Greetings In English | Finnish Translation |
| Good day! | Hyvää päivää! |
| Hello / Hi | Terve /  Moi, Hei |
| Good-bye | Moi Moi, Hei Hei |
| See you soon! | Nähdään pian! |
| It's nice to meet you | Mukava tavata sinut |
| Can you speak Finnish? | Voitko puhua suomea? |
| Yes | Kyllä |
| No | Ei |
| Help! | Apua! |
| I love you | Minä rakastan sinua |
Euros are our currency.

We use 230 Volts (50 Hz) as our standard voltage in our electricity network. (Schuko) style sockets (symmetrical and shaped like pig snouts). It accepts plug types C and E as well.

Generally, Finland is regarded as a safe country. Through the grill queue, don't try to sneak past people, since it's a common way to get into trouble 🙂

Around 5.5 million people live in Finland. The population of Finland (roughly the size of Germany) equals about 1.5 times the size of Berlin spread across the whole country.

When visiting a Finnish household, keep your shoes off in the anteroom. Apart from public spaces, we prefer not to wear shoes inside.

More question? Visit FAQ. Having trouble finding the answer to your question? Please send us an email at scan@agile.fi 
Venue
Conference participants will gather at Paasitorni, a stunning waterside Art Nouveau building near Helsinki's centre, which was once the Helsinki Worker's House.