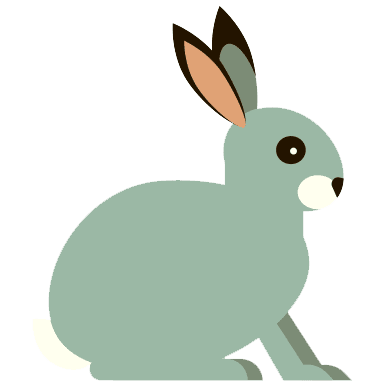 ScanAgile Privacy Policy and Data Protection Statement
Last update: 2023-03-12
ScanAgile is organized by volunteers of Agile Finland ry (International Business ID FI22153366), that is non-profit association. Everything is volunteer work of students and professionals from universities and various ICT-companies.
ScanAgile organizers (also "we", "us", "our") may collect some data automatically but only on the aggregated level which does not allow identifying a user, so you can use the website anonymously. If you would like to attend the conference, to come as a speaker, or become a sponsor, personal data collection and processing becomes necessary. In cases where personal data collection and processing is necessary, we obtain a prior consent from you.
Name and the address of the controller
Data controller is responsible for ensuring that personal data is processed in compliance with this Statement and applicable data protection laws.
Data controller name: Agile Finland ry 
Data controller address: info@agile.fi
Cookies Policy
We use cookies to analyse our traffic and to enable user login on our website. Cookies are used by Google Analytics to provide aggregated statistics of our website usage. You consent to our cookies if you continue to use our website.
What information do we collect?
We collect the personal information that you provide us when registering through a web form.
For participants, name, email, title, and company, optional social media contacts and possible allergy information and financial information is collected.
For speakers, name, email, picture, and optionally bio and social media contacts are collected.
For sponsors, name and email of the sponsors' contact is collected.
For contacts, name and email are collected.
We retain the personal data for as long as necessary to provide the services and for other statutory reasons as legal and financial obligations. Personal contact details are stored for 13 months after the event, after this the data is deleted from the storage.
Allergy or diet requests information is deleted within 30 days after the event took place.
Speakers' contact information is stored for 13 months after the event took place. Speakers name, topic of the talk or workshop and photo will be visible on the pages of the past events.
Sponsors' contacts' personal details are stored for 13 months after this the data is archived
Sponsors' logo will be visible on the pages of the past events with no link to personal contacts.
How do we use the information?
We use the information provided by you for the following purposes:
– Provide you with the requested service or answer inquiries;
– Process transactions, send the related information as confirmation or invoice;
– Print out the badges for the participants;
– Communicate the conference program including speakers' names;
– Send newsletters and announcements related to the event you have registered to;
– Send marketing messages about the future events. You will have an option to opt-out;
– Send sponsored marketing communications. You will have an option to opt-out;
– Information about allergies is used for organising catering and refreshments and is anonymised when shared with the catering company.
How do we protect your information?
We allow access to the personal information only to a limited group of people who need to know the information to provide the services for which the information was shared.
Do we disclose the information?
If you choose to provide us with your personal information when registering as a participant,
a speaker, or a sponsor, or when sending as an inquiry via contact form, it is going to be used for the purposes listed in this statement.
Conference participants information is collected via the banking service Holvi and is a subject of the service's own privacy policy which will be presented to you before the registration. After the registration, personal information is not disclosed to any other  3rd party except that it might be made available to other attendees of the event but only with your consent collected upon registration. Conference speakers' personal data is collected via Google Forms and is a subject of the service's own terms of service, which will be presented to you before the registration. After the registration, personal data is not disclosed with any 3rd party. Conference sponsors' contacts' personal information and is not disclosed with any 3rd party.
As we use global services as Holvi, Google Cloud, Holvi and Google Forms, data might be stored and transferred outside Finland.
Your rights according to GDPR
You have a right to know what data we hold about you, request a copy of the data we hold, as well as request correction or update of the data, or deletion of the data. You also have a right to object or to restrict data processing. Note that we unable to remove your data or appearance from recordings that include for example presentations, questions, Q&A questions.
In order to execute your rights or in case of any complaints regarding your personal data processing, please use the contact information from How to contact us? section.
Changes to this Privacy Policy and Data Protection Statement
Changes and amendments to this Privacy Policy and Data Protection Statement will be published on this page.
How to contact us?
Data processing address: scan@agile.fi